Watch your
show this year
with our
Smartphone Enabled Firing System
Let's face it, running around with a lighter or torch makes it challenging to create the perfect show. Instead, what if you could design your show in advance with perfect synchronization, including shooting multiple fireworks from different locations at the same time.
For showtime, press one button, sit back and watch your creation come to life. With Fireworks Crazy and IGNITE, you can get up your game and deliver the WOW with the latest in wireless technology.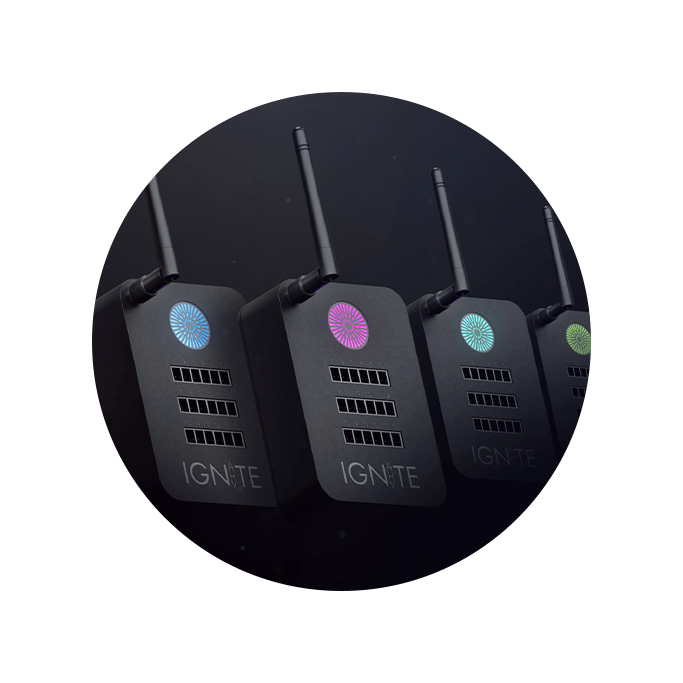 Stop hand-lighting
with the IGNITE enabled firing system.
Your Personal Fireworks Catalogue
Build your fireworks arsenal directly from your smartphone*
*The IGNITE system requires the free IGNITE app
Connect the
IGNITE
Igniters to the fireworks fuse, plug them into the module, and use the app to manually press buttons or automate your show with one press of a button to optional music.
Looking after your loved ones is our highest priority
We know that you take every precaution to ensure the highest level of safety for your friends and family, but accidents can happen. Using
IGNITE
allows you to further improve safety by having distance between yourself and the fireworks as they are firing.
Fireworks Crazy and IGNITE
are setting the standard for safety within the consumer fireworks industry.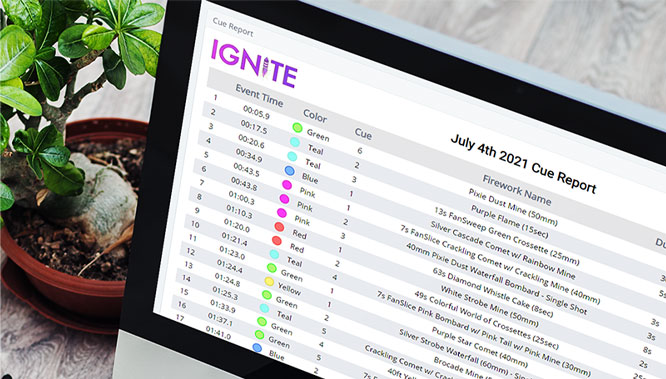 Are you putting on a big show? We understand the time it takes to research, purchase, sort, and set up. With
Fireworks Crazy and IGNITE,
it's all about preparation. Design your show, calculate the proper timing, layout, and connect your fireworks to the system in advance to make the execution of the show flawless and stress-free.